Last month a friend and I walked around the St. Boniface Cathedral grounds. I was looking for a memorial that, in the end, I never did find. We detoured into the St. Boniface Cathedral and
got to talking about Jesus - the sculpture of Jesus above the altar.


I don't know a great deal about art but thought it had an interesting 'African' look to it. She's more versed in art and suggested it resembled the art of the Coptic Christians in Egypt. I thought I would do a little digging.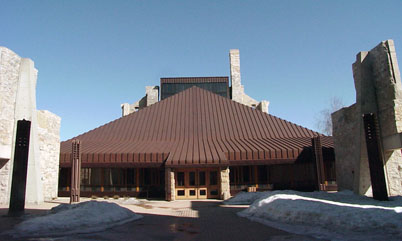 Image: Cathedral No.5 exterior c. 1994. Source

Fire destroyed the previous Cathedral on July 22, 1968 and the decision was made to rebuild the fifth St. Boniface Cathedral building ! Manitoba architect Étienne Gaboury was chosen to create the design and on July 3 1971 there was a ceremonial sod turning. On July 17 1972 a dedication mass was held inside the new building.


April 22, 1972
, Winnipeg Free Press

Jesus is actually the work of a diverse Manitoba artist
Réal Bérard
. Bérard, is a sculptor, illustrator and mapmaker. I recall his illustration work in the great
music video for Daniel Lavoie's 'Jours de Plaine'
in 1991.



I could not find any articles that went into detail about his Jesus and what his inspiration was. Too bad.
Still, one of the more interesting Jesuses (Jesi ?) in the city. Check him out if you can !



Also see: St. Boniface's Cathedrals