Local singer, songwriter Greg MacPherson was recently interviewed for a Uniter blog post entitled More Music to Come from Greg Macpherson.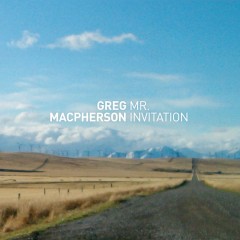 MacPherson talks about his newly released album Mr. Invitation and one song in particular: West End.
His take on the West End and 'old Winnipeg' in general I thought was quite interesting:


"There's so much beauty here. It's like a rough, traumatized, fragmented, gorgeous city where there's so much life. A lot of it's frustrating and heartbreaking, but a lot of it's inspiring and there's people whose lives could break your heart or they could make you feel like anything's possible. There's a lot of work to do. I think that that song's my way of trying to highlight the beauty in that."

West End isn't on-line but you can check out other Macpherson tracks. A couple off his new album are available at his website. Also, CBC Radio3 has an eight track collection that includes Bank Robber and Company Store. Great stuff !