This began as just a "then and now" shot of 210 Sherbrook Street but I discovered a bit about the multilingual press

in Winnipeg along the way !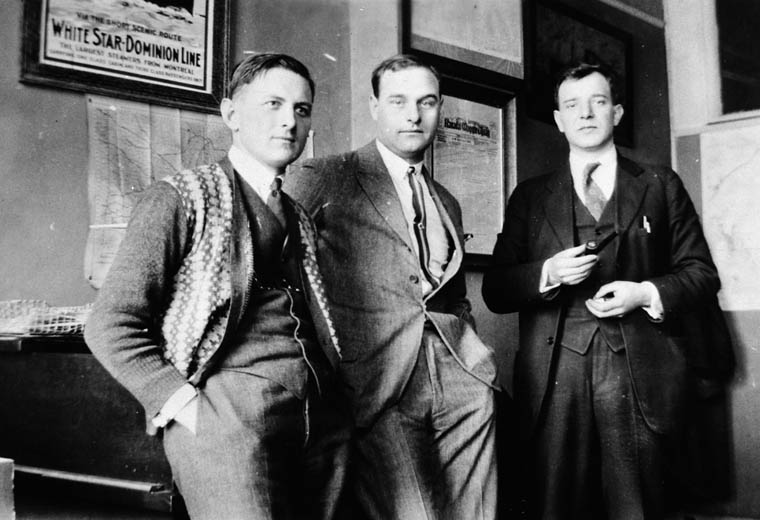 Once the publishing house of the Canadian Hungarian News (Kanadai Magyar Ujság) you can now get your unmentionables washed and fluffed there !

The News

was a Hungarian language weekly that ran from 1924 to 1976.


Over the span of a few decades hundreds of ethnic newspapers were published in Winnipeg. At one point, between 1904 and 1908, there were
five just in Polish !
They represented a vital link with the homeland as well as an important source of information about their new home.

While many are long gone there are still a number that survive today including:


Jewish Post & News (Yiddish / English, est. 1925)
Lögberg Heimskringla (Icelandic / English, est 1886 - the
oldest ethnic periodical still publishing in Canada)
Ukrains'ky holos / The Ukrainian Voice (est 1910)

Of course, more recent immigrant waves have kept the tradition going with O Mundial (Portuguese, est. 1972) and Filipino Journal (English, est. 1987)

Related:



- An interesting item about early immigrants and their link to the press can be found at Library and Archives Canada's look at the Ukrainian Booksellers and Publishers and Winnipeg Musical Supply Co.
located in the Crump Block,
852 Main Street.


- To read some of Canada's ethnic newspapers of the past: Multicultural Canada
.

- Video: 90 Years of the Ukrainian Voice Weekly, 1910-2000.

- The outbreak of war as told on the front pages of the ethnic press
.