According to a study released today by the Higher Education Evaluation and Accreditation Council of Taiwan:
2009 Performance Ranking of Scientific Papers by World Universities
, U of T is the top research-producing University in Canada. Internationally it ranked 11th place, between Columbia and U of C - San Fran.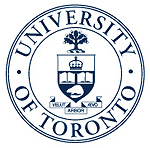 The rankings are based on 8 inidcators related to
papers published and citations they received - you can see the the methodology and background
here
.

The
top 10 in the world
are all American: Harvard; Johns Hopkins; Stanford; Washington- Seattle; California - Los Angeles; Michigan - Ann Arbor; MIT; California - Berkeley; Pennsylvania; Columbia. At 14th, Tokyo is the top Univeristy outside North America.
Within Canada
, U of M ranked 13th, good for 284th in the world. That's in the same global neighbourhood as Adelaide, Ecole Polytechnique and Waterloo. The top 5 are: Toronto; UBC; McGill; U of Montréal; Alberta.
Related:
UofT Press Release
Neat, annotated map of U of T
on flickr