Back in my Central Park post I made mention of another local project that needs some attention: Streetcar 356. With her 100th anniversary coming up in 2009 there is effort underway to get her restored !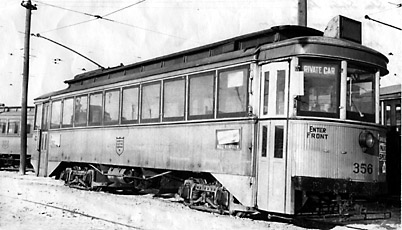 On the promotion end, if you're on Facebook there is a "Restoration of Streetcar 356" group with a lot of great historic photos and some other memorabilia. For non-Facebookers there's a site coming soon on the www with the same information and pics.
On the fundraising front, buflyer has designed some t-shits for sale via cafepress. There is also going to be a batch of them made locally that will be available for sale sale at assorted heritage fairs and other special events, the first of which will be in September (details to come) proceeds go to the restoration project. Here are some of the shirts: (from actual WERCo material):
Heritage Winnipeg, the owners of the streetcar, have a restoration committee and they will be reprinting a book published a couple of decades back (I believe for Transit's 100th anniversary), with lots of great pics of old Winnipeg and her Transit history.
Image from
buflyer200
Car 356 Pedigree
(from
Winnipeg All Time Fleet Roster
)

Built:1909
Manufacturer: Winnipeg Electric Rwy. Co.
Model Brill 27G1
Built in a batch of 4 (356-362 even numbers)
Seats: 44
Length: 45' Width 8'
Rebuilt to 'low floor' car in 1918 by changing motors & wheels
Retired from Service: 1955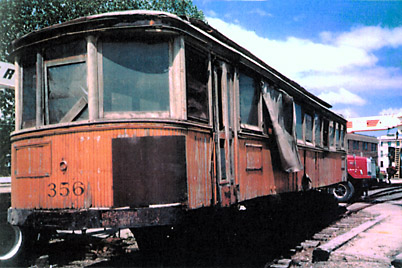 Pics of Wpg Electric Railway Co. streetcar 356 from Heritage Winnipeg Special Collection, Archives Heritage Winnipeg Collection

Though the goal now is just the restoration, some nearby cities have fun with their old streetcars like Edmonton and Minneapolis.

For t-s follow the link ( I will update as to where the local ones will be on sale). To donate or volunteer you can contact Heritage Winnipeg.